Healthy Fathers Lead to Healthy Families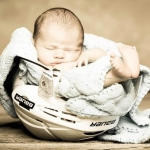 Are you an Expectant Father, New Father or have you been fathering for years? Fatherhood brings about new experiences, fun and joy, it can also be a stressful experience at times when we are tired, not sure what to do, or bothered about other things in our life such as work and money. Sometimes our stress becomes anger or sadness or anxiety. What happens when fathers feel angry, sad or anxious? Men in general are more likely to express these emotions by avoiding situations and conversations, engage in physical activity, distract themselves with things like work and it may even lead to increased alcohol use or loud and harmful reactions. I'm hoping that we can begin to deal with our difficult feelings through conversations. JOIN THE CONVERSATION.
Frequently Asked Questions
The Fathers' Mental Health Network is collaboration between researchers, clinicians, educators and fathers who share a vision of creating the best mental health care for fathers. Our goal is to expand upon existing research, update clinical service programs and spread awareness about the importance of fathers' mental health.
Research is clear that positive father involvement has a positive impact on child and family development. Mental health problems can be a barrier to engaging with your child and family.
Depression (sadness, irritability, poor sleep, low energy, poor concentration, excessive guilt, even thoughts about death)
Anxiety (excessive worries, poor concentration, poor sleep, muscle tension, restlessness)
Anger problems (poor communication of anger, destructive, frightening)
Interpersonal problems (easily frustrated with others, not getting along with others)
Substance use (excessive use of alcohol or drugs)
Fathers can experience a range of mental health problems including depression, anxiety and alcohol and drug use to name a few. The transition to fatherhood can be a stressful time in a man's life. Fathers are particularly vulnerable to experiencing mental health troubles compared to men in general.
.
You may have heard the term postpartum depression – depression experienced in the period after having a child. Historically, this has been a term more associated with women than men. Research studies show that while the transition to parenthood is often a time of excitement, it also has the potential to be extremely stressful for both women and men. Paternal postpartum depression, or depression in fathers is an illness characterized by low mood, problems with motivation and energy, anger and other symptoms that impact on social or occupational functioning. During the postpartum period, depression rates amongst men can increase by two to three-fold. Many men have difficulty recognizing the signs of depression and can be hesitant to seek help from health care providers. This means that many fathers experience depression that goes unidentified and untreated. If you are a dad and have concerns about your own mental health, you're not alone. Fathers are now more than ever beginning to take steps to look after their mental health in effort to improve quality of life for themselves and their families. Click here for more information on postpartum depression.
.
Mental illness can have a significant impact on the wellbeing of families. For example, symptoms of a mental illness may interfere with a fathers' ability to work, care for his children, establish appropriate boundaries and engage in a healthy way with other family members.
TALK TO SOMEONE.
CONTACT YOUR FAMILY PHYSICIAN.
CALL FOR MORE INFORMATION.
CONNEXONTARIO
1-866-531-2600
ConnexOntario is a professional service funded by the Ontario Government. It provides free and confidential health services information for people experiencing problems with alcohol and drugs, mental illness or gambling. This online and telephone service provides live answers to your questions 24/7.
ConnexOntario can:
provide information about counselling services and supports in your community
listen, offer support and provide strategies to help you meet your goals
provide basic education about mental illness
For more information please email us at info@fathersmentalhealth.com.